Mr. Fusion has it in stock . It's not up on his website so you have to contact him either by phone or thru e-mail if you want one.  Contact info is at
www.audiophileimports.com
    .  
Here's a review I found :
Billy Cobham's "Tales from the Skeleton Coast"
by E. "Doc" Smith' May. 16' 2014      
Today marks the 70th birthday of one of the greatest drummers of this, or any generation; the remarkable Billy Cobham. From his earliest recordings with Horace Silver, Miles Davis and Milt Jackson, to his scintillating and seminal work with John McLaughlin's Mahavishnu Orchestra, keyboardist George Duke, and his own groups, like Culture Mix, Asere and the Spectrum 40; Cobham has thrilled audiences around the world by bringing his incomparable talents as a composer, drummer, and producer to the forefront of jazz, rock, fusion and world music. His latest effort is the eagerly awaited "Tales from the Skeleton Coast", part 3 of a series dedicated to his Panamanian parents.
"Ever since his breakthrough in the early 1970's, as a founding member of the Mahavishnu Orchestra and as a drummer/band leader whose recordings such as Spectrum, with a powerful, complex style of play exerted a strong influence on the course of jazz and jazz-fusion, Billy Cobham has remained a tireless musical explorer.
Panamanian by birth, a New Yorker by upbringing, and a resident of Switzerland for the past 30 years, Cobham has pursued an ever-broadening, ever deepening engagement with the world not only as a master drummer and percussionist but as a composer, producer, educator and clinician who gives service through music even as he constantly expands his personal creative horizons.
Cobham's newest recording "Tales From The Skeleton Coast" on his personal recording label, Creative Multimedia Concepts, provides credence to his ever-deepening exploration of his life experiences as reflected through his musical compositions. "Tales From The Skeleton Coast" is yet another way stop on a journey through the life of a musical traveler in search of total enlightenment.
"Tales From The Skeleton Coast" is also the third installment in a four volume series of media presentations that Billy Cobham has committed to creating in celebration of the lives of his parents William Emanuel and Ivy Leotta. The previous two volumes are entitled "Fruit From The Loom" and "Palindrome".
As a sonic package the music within the "grooves" provides vision and direction for the imaginative journey that transports the listener from points within the region once known as Southwestern Africa (now Namibia), to the social influences emanating from Panama, central America and the afro-Caribbean community..."
[img]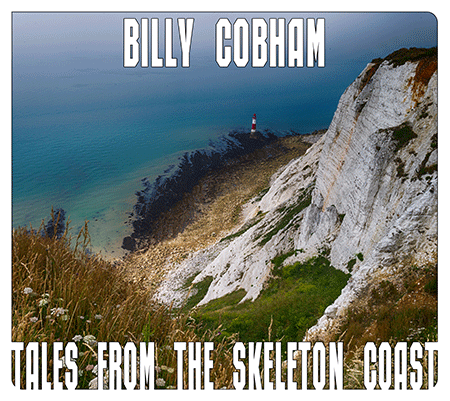 [/img]
Peace, TED