Lately, I've been captivated with the old masters and their approach and acoustical of their instruments. These snares are dating back as far as the 40s' through 50s'. So what on earth am I raving about here?
Of course I'm referring to my most latest winning bid purchased on Ebay: A 1950s' Gretsch Round Badge Vintage Jazz Snare drum. Considering what most of these are presently valued at (especially the sparkle finishes), I got it at a great price, $277. + $78. s.h. totaling $355.00 at my door! The badges alone can run from$50. to $100 bucks!! The bidding was a tough one where many were participating. It was at the very last 30 seconds, a storm of bids toppled mine, then at the last split of only 2 seconds my bid was entered, just being a dollar over the highest bidder. It was a blessing indeed to win this new yet old addition to my jazz Tama kit!

This is my first vintage purchase and am very well please with this snare. This is the exact sound I was trying to get out of my newer snares but couldn't quite get it. I had a chance to play it tonight and not only sounds superbly old schooled, but 'feels' fantastic especially on those cool, traditional press rolls!!

Just thought I share, what I believe, is a blessing!
PTL!!!!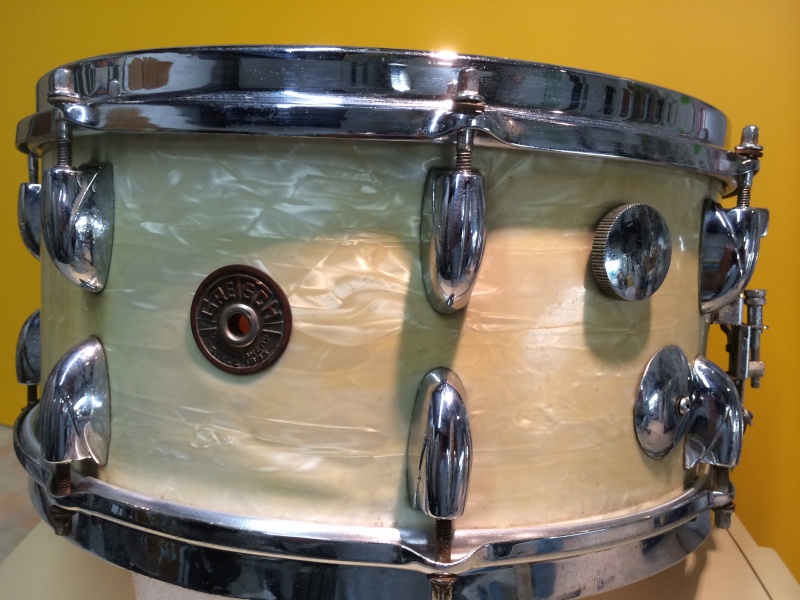 Before polishing the badge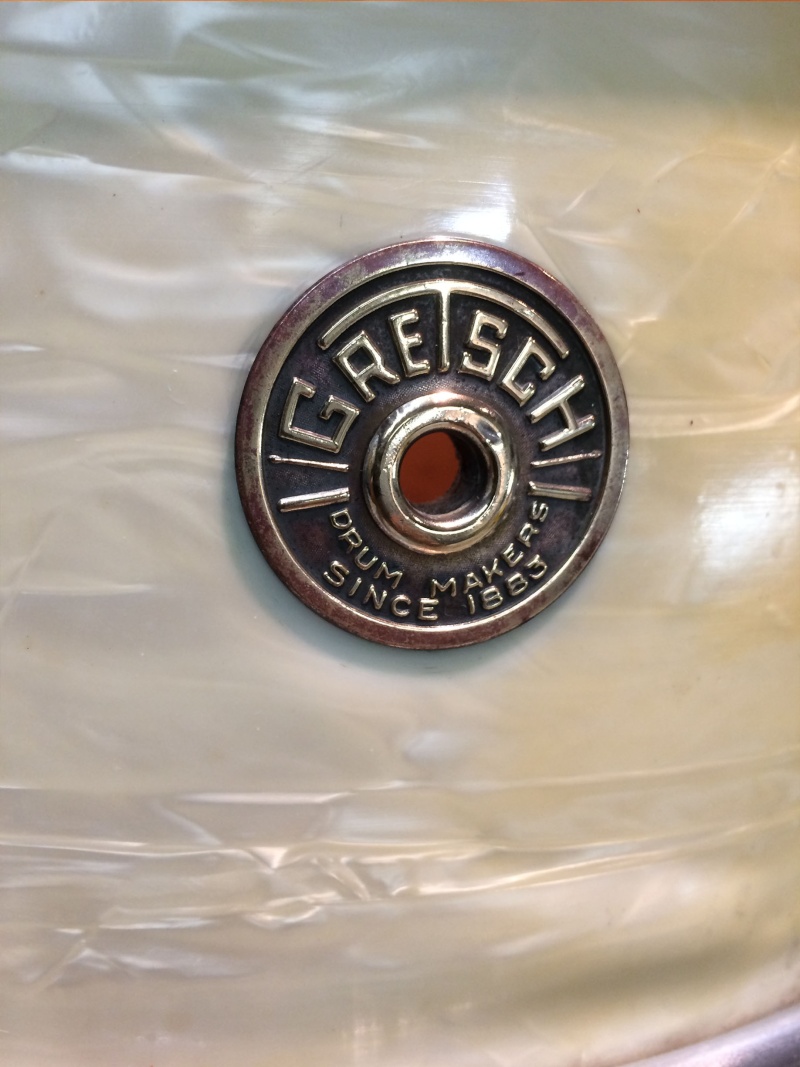 After polishing the badge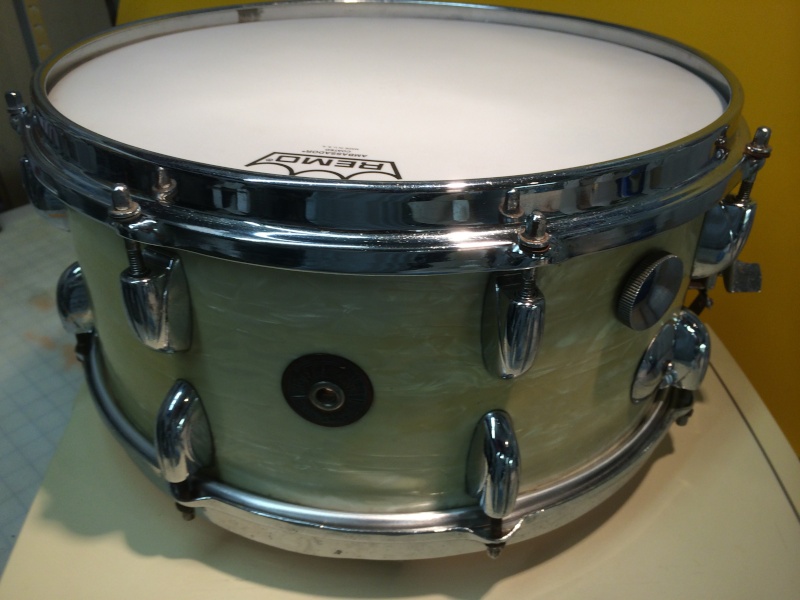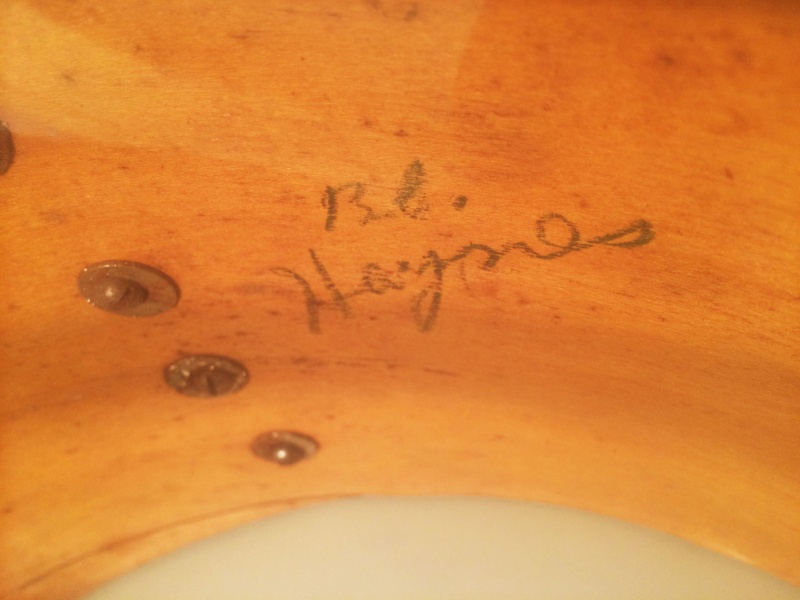 Interior hand signature
Throw Off is a replacement but works excellent. That with a PureSound snare on the resonate head.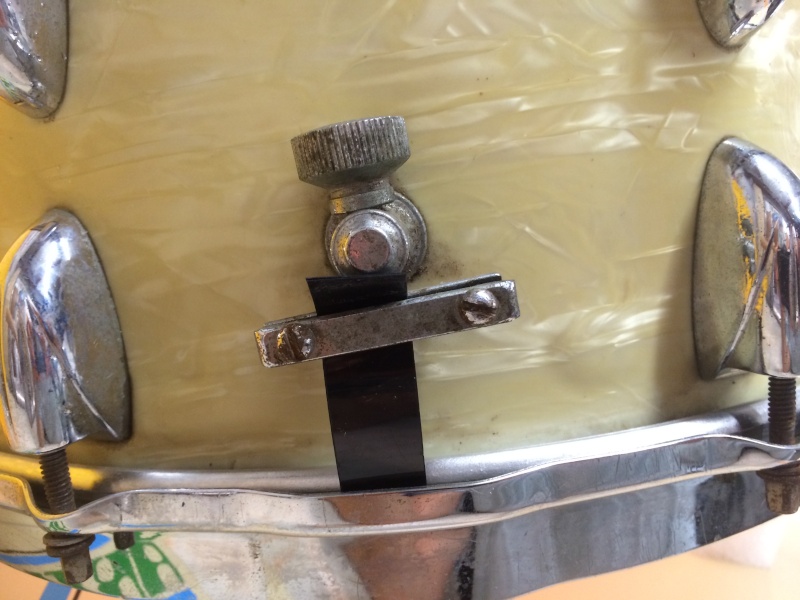 Added Snare adjustment devise, original part