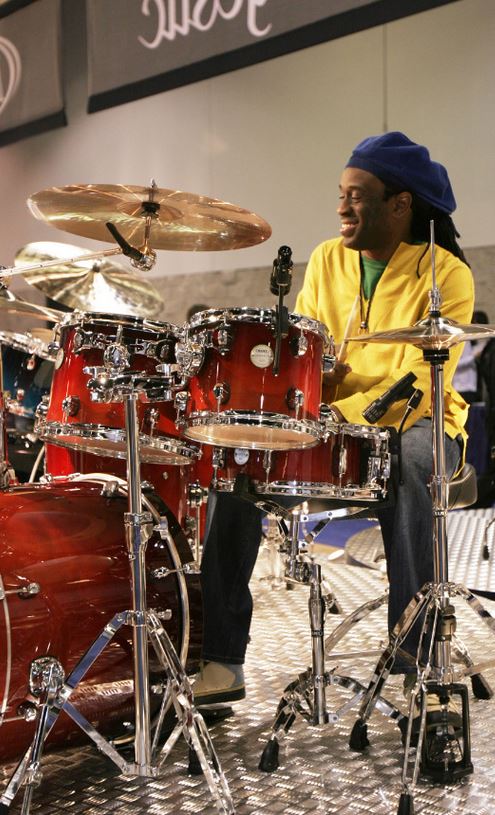 Don't know if Will Calhoun reads music but he'll always respect my attention when it comes to music transitioning one into the other as in jazz-to-rock then to big band). He never, ever seem to stop amaze me throughout the years of my developing as a musician. There's this crude, ballistic rawness in his performances that heightens at the point of near disturbing, yet profoundly preserving context and groove in it's own right...it's his mark, it's Will Calhoun like no other and I've grown to love it!
Thought it interesting that his signature series of cymbals, in my opinion, represents his conceptual approach. I personally had a Sabian Will Calhoun Cymbal purchased 12 years ago when I first starting listening-in to his playing.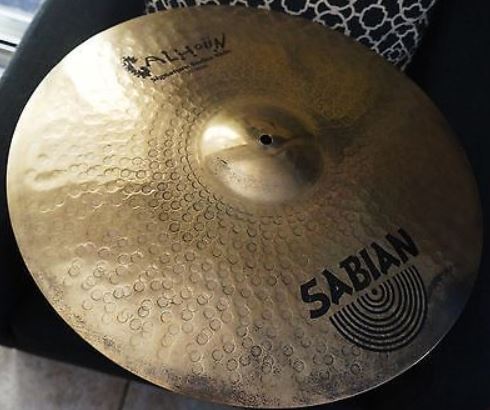 From Living Colour to offering his tribute to the late great Buddy Rich! Watch him as he wonderfully restrictively plays the chart music!





Video performances below - Mr. Will Calhoun's take to Buddy
http://www.drummerworld.com/Videos/willcalhoun91brsolo.html
With Living Colour Live
https://video.search.yahoo.com/video/play?p=will+calhoun+vid&vid=fee53421040a787ffcfe442bf25fc37a&turl=http%3A%2F%2Ftse4.mm.bing.net%2Fth%3Fid%3DWN.5h8DfUyT%252b8euFTkaI2THUA%26pid%3D15.1%26h%3D292%26w%3D520%26c%3D7%26rs%3D1&rurl=https%3A%2F%2Fwww.youtube.com%2Fwatch%3Fv%3DsZm1S7bgeio&tit=Will+Calhoun+Drum+Solo+-+Living+Colour+%40+Park+West+Chicago+2013&c=11&h=292&w=520&l=424&sigr=11bmn3vhp&sigt=11vbttpai&sigi=12nrdpn9u&ct=p&age=1365769696&fr2=p%3As%2Cv%3Av&b=31&fr=%26fr%3Dyhs-mozilla-004&hsimp=yhs-004&hspart=mozilla&tt=b