Hello - Just thought I share a bit on my most recent investment. By that I mean not a very expensive one but rather a reasonable one that serve my purpose well for the kinds of music I'm doing lately. I would say this is a great kit for the beginner, yet meeting the needs of a professional asking for high-end engineering.

 The finish is called "Blue Chameleon Sparkle. It actually changes colors under various light angles - very cool.

I'm barking about the latest rendition to Tama's earlier version of the Silverstar Metro-Bop Kit. I was somewhat hesitant on them for mainly two reasons; One, being priced cheap and secondly the improvement on the bass drum rims. The cost dropped in at $399.00 from a online company called Full Scope. It usually tags between $450 or higher. For the past two weeks, I've researched and watched many videos on it and made, I felt, an intelligent investment. As to the bass drum; the first Metro series used a regular triple-flange rim, which made it appear as though a floor tom was placed on it's side. But with the real deal of a finished wooden birch hoop, you not only get better aesthetics but also improved sound projection. It sound huge when tuned right - thus referred to as the little monster! It took most of the day tuning the kit just where I wanted them - sounds fantastic!

It was delivered at my shop door just this afternoon which was cool because I didn't expect it until another 4-5 days but the company I ordered it from was extremely fast coming in just 3 days! I really love it and my vintage snare works just fine with it. The shells resonates very well and the shalowness of the shells (Tama's Hyperdrive design) tends to project a nice round/sharp projection played either light or heavy. The drums don't fight ya but has a good stick rebound when hit right. The kick is very adaptable to any style of music simply by tuning accordingly. So far I can see it working well with the jazz gig I do at the club. Tama as you may know is reknown for their kicks; this little monster weighing in at only 16" circumference packs a big punch and deep tone while tuning high gives that sort of vintage warm sustain. My personal opinion is that out of most low-end kits today, Tama is taking the lead in inexpensive but yet maintaining quality and craftsmanship found in their higher end kits. 90% of the manufacturing of these kits mimics their high-end counterpart. The only difference between this kit and it's competitors is minus the snare. But then you would rather have your own choice of a snare....right?

Cons:
1 - The batter head on the high tom especially could be swapped (e.g. Evans - Remos, etc.)
2 - Floor tom legs could've been higher. It was just slightly a bit low from my usual higher floor tom setup but I can see it being an issue with a very tall person.

Specks;
Bass drum(s): 16" x 14"
Tom(s): 10" x 6-1/2"
Floor tom(s): 13" x 11"
Snare: Not applicable
Total pieces: 3
Shell material: Birch
Construction: 6-Ply
Thickness (mm): 6.0
Bearing edge: 45°
Bass Drum floor riser

So if you're in the market for a second quality kit that won't bust your pocket - a kit that's practical, solid and smaller that fits just about any genre of music check out Tama's latest development in their 100% all birch Silverstar Metro Kit. I'm really happy with it and you just might be as well.

Again folks, this is my opinion and yes, It's more than sufficient for me and am very happy with this buy.

Shalom (peace and wholeness)!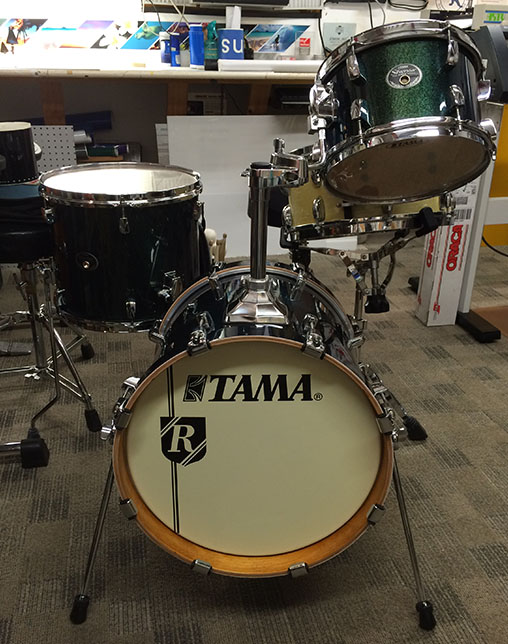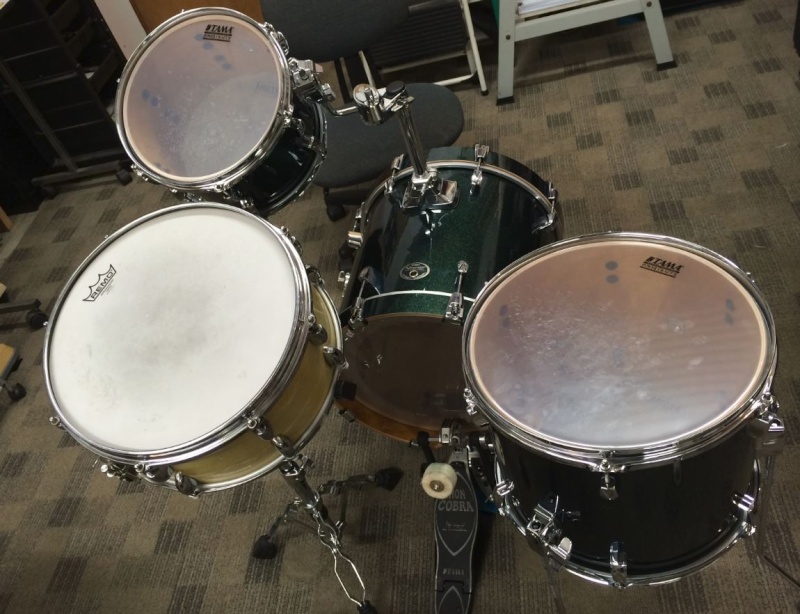 Bass Drum riser included. Raises it for near-perfect center beater attack. Drum resonates better.