Features John  McLaughlin on a few tracks
recorded at Narada Michael Walden's studio, he is producing
many of the tracks
17 Tracks on a CD  is good
although some are very short tracks
For me it's a way to hear Carlos like he used to play.
Carlos Santana is on many tracks.
Track 16 is  a Drum and Percussion Solo by Cindy
only 1:18 in time, though.
Vernon  Reid  as well,  and on track 17. (Black Pearl) 7:35 Composed by Carlos Santana
they are
both
on Guitar.
Making it the best track, for me.
A better long review on the whole new CD
https://www.guitarplayer.com/players/drummer-cindy-blackman-santana-on-surrounding-herself-with-the-worlds-best-guitarists-for-a-very-special-album
Elvin Jones family gave permission
for Cindy to have his photo on the Cover.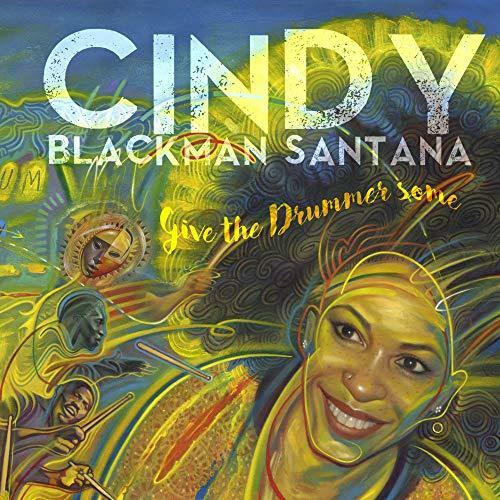 __________________________________
Outtasight
Colin.