Since I've been unable to find a band to play with for a while, I've had to be content with occasionally sitting in for a song or two with friends at their gigs.
So this is from August at a place called Brewski's in the Bronx.  Tim Curtin on lead guitar and vocals,  Mark Hitt on guitar,  and Mark Clarke on bass and vocals.  Mark is British royalty  on bass as he was an original member and still plays with Colosseum,  played and recorded with Uriah Heep,  Mountain,  and Billy Squier Band just to name a few.  He is originally from Liverpool so speaking with him is like speaking with Paul McCartney.   LOL
https://www.youtube.com/watch?v=Abb0uJXiPx0
A few weeks after the video,  he invited his friend Simon Kirke  of Free and Band Company fame to come and play and he did and had a great time.  I managed to get on stage and play cowbell during All Right Now,  the classic I'm sure you all know.  I've attached a photo.  I have a video of it, but it's poor quality as it was recorded on somebody's phone.   Pretty cool...
[img]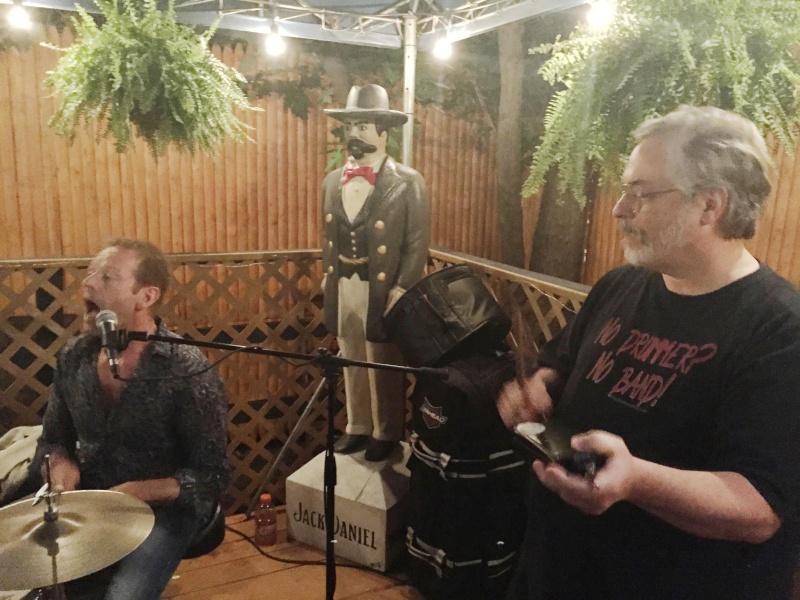 [/img]
Peace,  TED